'Monkey Kingdom', a nature documentary directed by Mark Linfield and Alastair Fothergill is narrated by actress and Golden Globes host Tina Fey. The film shot in the beautiful island of Sri Lanka centres in on the social hierarchy of the Temple Troop in Polonnaruwa situated North-East of the country where ancient, expansive ruins of a once thriving city can be found.
The film documents the throng of Sri Lanka's macaque monkeys that have embraced the ruins as their home. The macaques belong to a group known as 'Old World Monkeys' which, given the location of the shoot is apt. Part of the sub-family Cercopithecinae, the 23 species of macaques are spread out over the globe.
The macaque species of monkeys have a social standing within their tribe. If as a macaque you are born into the top of this standing, life is pretty good with the ability to choose the most luscious fruits before everyone else. However if the opposite is true, life can be pretty tough for these monkeys as they have to battle it out for food and accommodation struggling to reach the bes... a situation that can be found even in human society. 'Monkey Kingdom' is the story of one such monkey named Maya, who is a macaque of lower standing within her troop, is forced to think out of the box in order to survive not just for herself but also for her son Kip. Her family's long-standing home at Castle Rock was taken over by dominant neighbouring monkeys forcing them to uproot to a new location along with her newborn, Kip. The film sees Maya exhibiting her intelligence and resourcefulness in order to battle it out in her unfamiliar surroundings amongst unfamiliar creatures.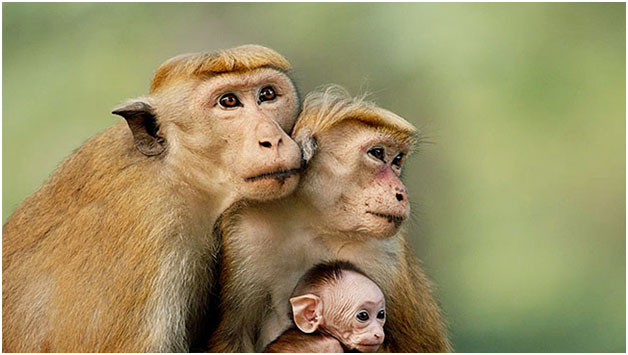 A lesser known part of Sri Lanka is presented on a global scale mesmerizing the world, and tempting nature, wildlife, history and archaeology buffs to take the next flight in!
The movie is out in theatres April 17th in honour of Earth Day and backed by music from award-winning composer Harry Gregson-Williams who also brought us music from the famous "The Chronicles of Narnia: The Lion, the Witch and the Wardrobe, and "Shrek" movies.
Watch the trailer now on our site!